 After Universal Studios opened The
Wizarding World of Harry Potter in 2010, muggles all over the world have been
visiting the tourist attraction to live the life of witches and wizards.
The accurate replicas of Diagon Alley
and Hogsmeade have been widely well received, but Orlando's Universal Studios are
planning to treat their fans to an unimaginable experience by throwing an
actual Yule Ball as seen in "Harry Potter and the Goblet of Fire".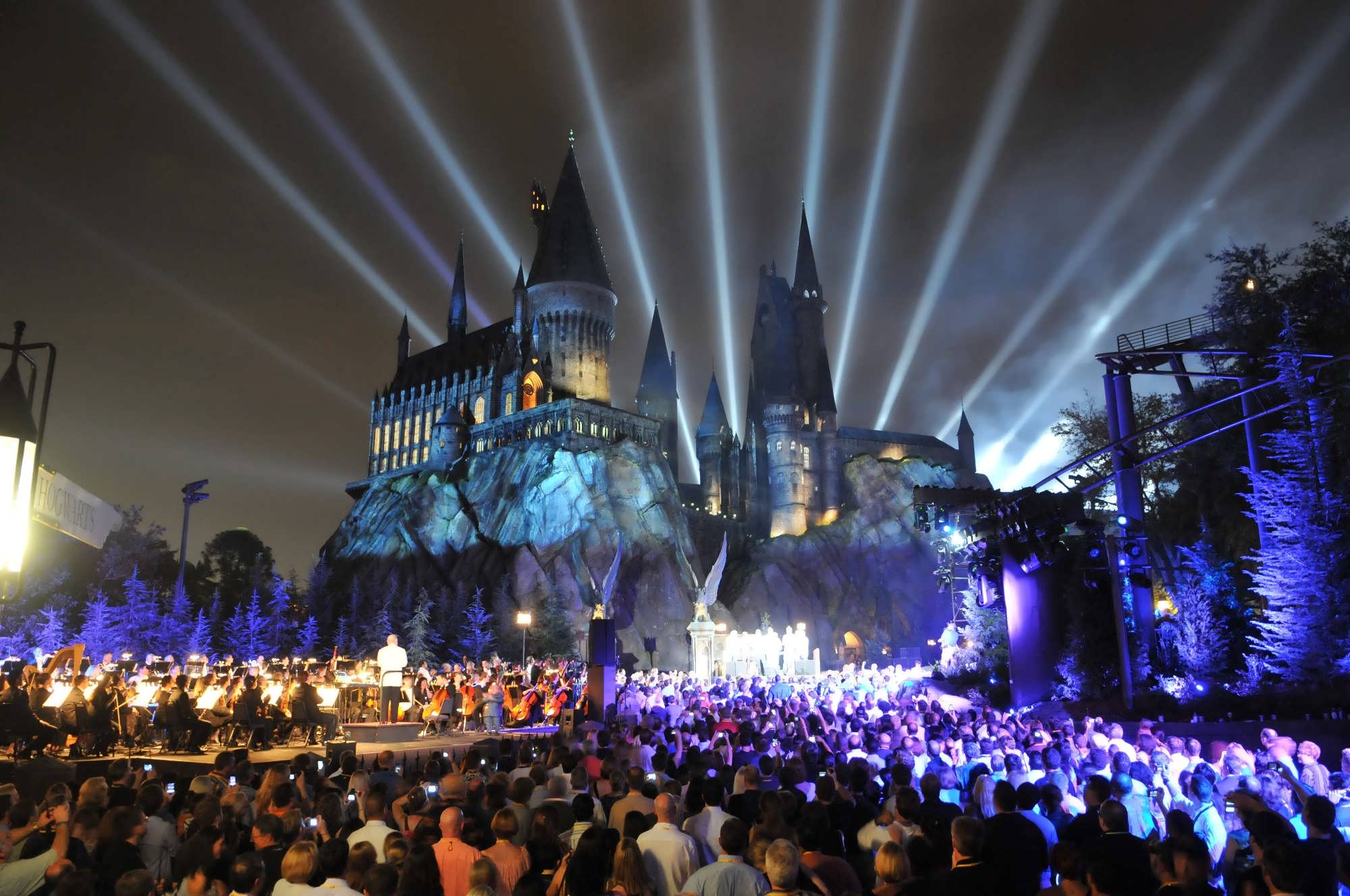 The 2010 Hogsmeade Grand Opening Gala
at
The Wizarding World of Harry Potter in Orlando.
Universal Orlando sent out a survey
asking for feedback about potential holiday events – one of which included a
Yule Ball and a Great Dance Hall Dinner.

This event is expected to sell out of tickets fast, as who wouldn't want to
wear
dress robes, dine and dance at a festive holiday Yule Ball with themed music,
dancing, food and beverages?
Also, the great thing is that guests can attend as a "Harry Potter" character
or even themselves!
If this plan does go through, it will
be a wonder as to who will be performing at the ball.

It could be a world-famous rock band or even an up and coming one, all that
matters is that they must entertain well and blow some minds.
So go get your robes and dresses
before it is too late,
considering how quickly
tickets sold out for the Great Hall Feast at London's Warner Bros. last
December.

Also find your own Victor Krum and Cho Chang to go along with you. Assuming
this event will break the internet, be
prepared for upcoming updates!
(Photo Source: buzzfeed.com)